After being lazy for so long… finally I made some progress!
Got myself a Zetec 2.0 engine from Findapart.co.uk with only 47k miles, and then got James & Darren Motorsport (JDMotorsport, thanks Jamie & Darren) to fit it.
A week of work has been put into fitting, and whoa it runs sweet now! No problems so far. At the same time its got new clutch and timing belt replaced as well along with the misc stuff like uprate plugs, leads, filters, etc…
It surely has got a lot more grunt, especially at low rev. At high rev I am not that impressed though – surely it is now more responsive, but still not fast – possibly something to do with the management? In which case I need to wait for the techies to sort out how to use the Mondeo 2.0 ECU in an Escort :p
JD also fitted the Morettes and some uprate rear discs for me as well… so here goes the pics.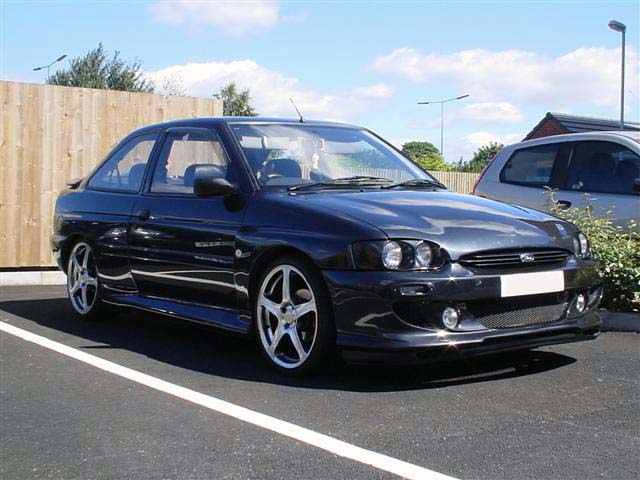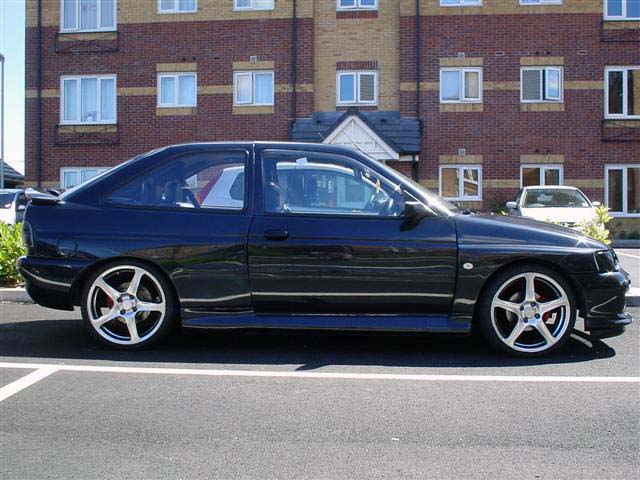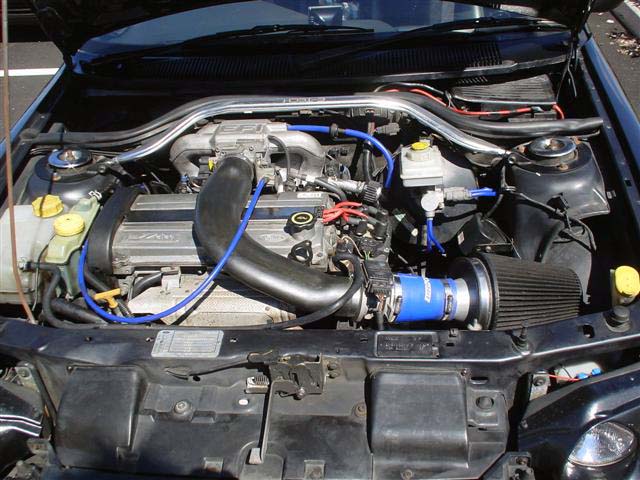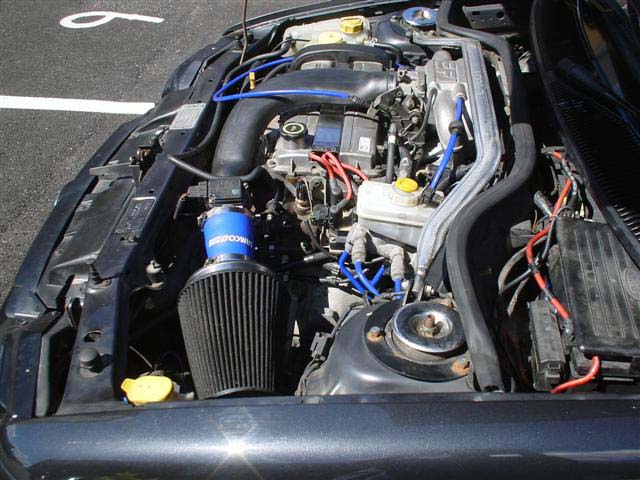 (SPECIAL THANKS to MR. CHRIS HIGHTOWER for the lift back home)
Still gotta polish some engine bay stuff…
So let's review my original plan and the reality…
– 2.0 engine (DONE)
– New wheels with proper offset (STILL THINKING, PROBABLY THE AROSPEED RS-GT)
– Light Tints (ONE DAY)
– Prowler front bumper (WON'T BOTHER AS NOT LOW ENOUGH)
– WRC spoiler (WON'T BOTHER)
– One touch down windows (DONE)
– Door card centres retrim in leatherette (TOO EXPENSIVE)
– Electric mirrors (ONE DAY)
– Bonnet lifters (ONE DAY)
So the reality tells me that I am still too lazy… However at least I got the parking sensors (with a VFD display!!) sorted, and the custom rear skirts in making.
May be one day…