So the VXR brakes were adaquate and quite nice, but I couldn't help but think that it just wasn't perfect, plus an opportunity came along (at someone's misfortune), I got hold of a set of Tarox 10-pot brake kit! 😀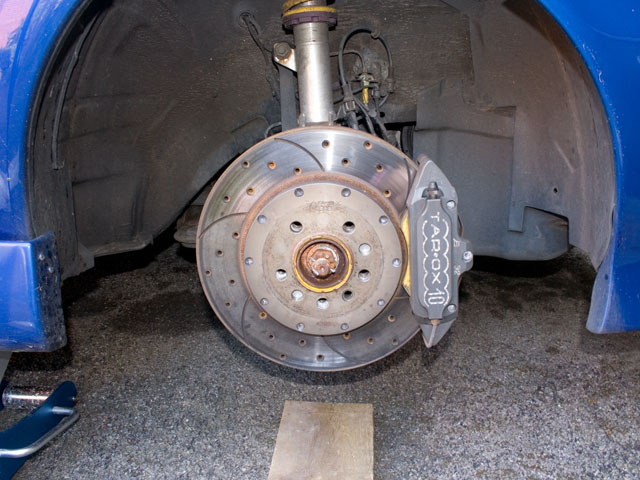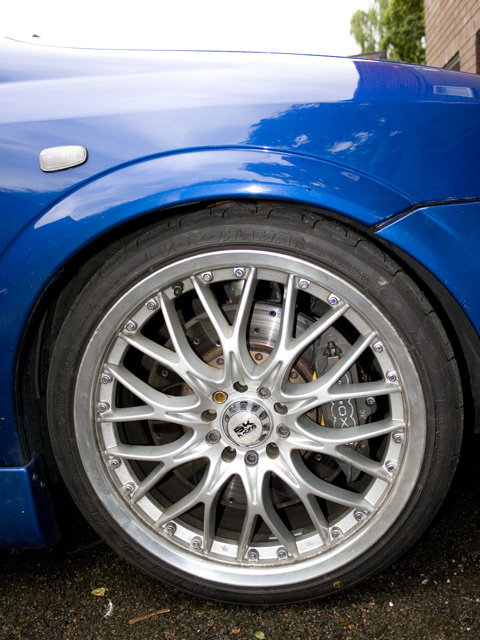 As usual, it was fitted by Midpoint Garage, as they are a Tarox dealer and have experience fitting the kit. The disc size is 330mm, and they are drilled + grooved.
At the same time I also fitted a set of Goodridge stainless steel braided brake hose kit. Might as well, as the old hoses were coming off anyway.
I initially thought that 10-pot would is a massive over-kill, until I read more into it. On each size, there are one big and four small pots, was overall pot-surface area pretty much the same as a Brembo 4-pot. The advantage of having 10 pots instead of just 4, is that the smaller pots are much more responsive, and the bigger pots provide a great force. The force applied to brake pads is spreaded more evenly too, resulting much smoother brake operation.
That's the theory. In practice, the braking is now very smooth (so smooth it makes you wonder) and the braking force is phenomenal! The bad point is that the pedal is now much softer. I can't even imagine how soft would it have been if I didn't put the braided hoses on.
I just got to think how can I upgrade the rear now.
After months of trying to sort out the Bluetooth handsfree software on the car PC, I have finally given up, and bought a Pioneer CD-BT20 Bluetooth Module to connect to the headunit instead.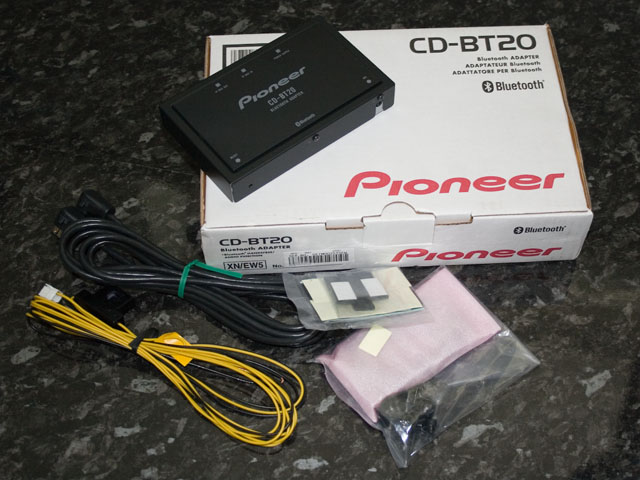 And it does work quite well! I am very pleased that I finally have handsfree to use.