I always wanted a MK3 Fiesta because it has so much modding potential and possbilities.
Today I saw a 1991 H reg Fiesta LX 1.1, and in very good condition for only 395 pounds (although without road tax), I immediately bought this car as I think it is a real bargain, judging by the condition.
The car has also got some good condition 13″ XR2i alloy wheels and a new exhaust back box too.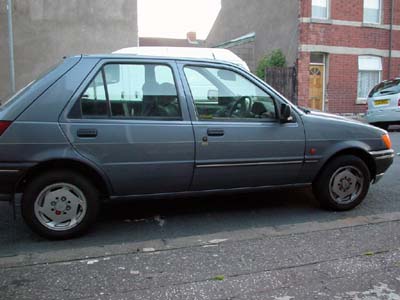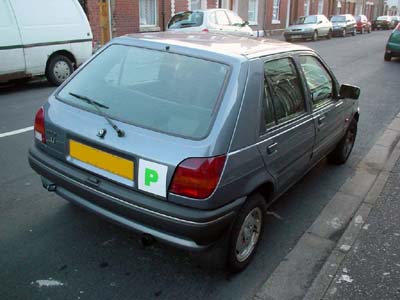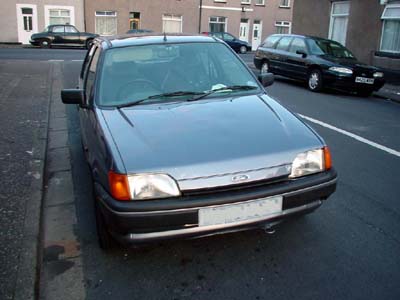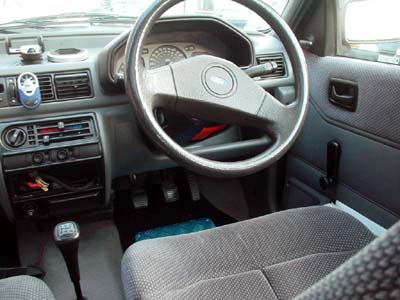 Facts –
Year of manufacture: 1991
Registration: H
Model: Fiesta LX 1.1
Horse power: Less than 60bhp
Insurance group: should be 4
Insurance quote: around 700 pounds (22, Male, 0yr NCB)
I also bought two books that I think would be valuable to my Feista modding.
– Haynes Fiesta 89-95 Manual
– Hayne/MaxPower Fiesta Modding Guide
The first book is essential as it tells me all service routines that I can do on my Fiesta, as well as how to take everything off and put them on again.
Many people dislike the second book, thinking it is a bit newbie-ish and could be misleading. However, I really need this book as my modding knowledge is quite limited (new licence, first car).
There are these magazines I recommend to all Ford owners:
– Performance Ford
– Fast Fords
Very informative and very lovely feature cars.
Then of course –
– FiestaTurbo.com
These guys really know about everything Fiesta, and there are a lot of guides on there.