I think it is about time I post some pics of the evolution (or lack of) of my car since I bought it from Tom (on FEOC-UK) in 2004.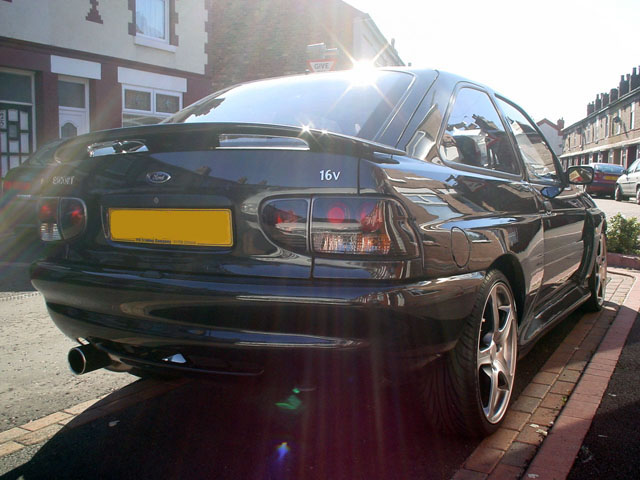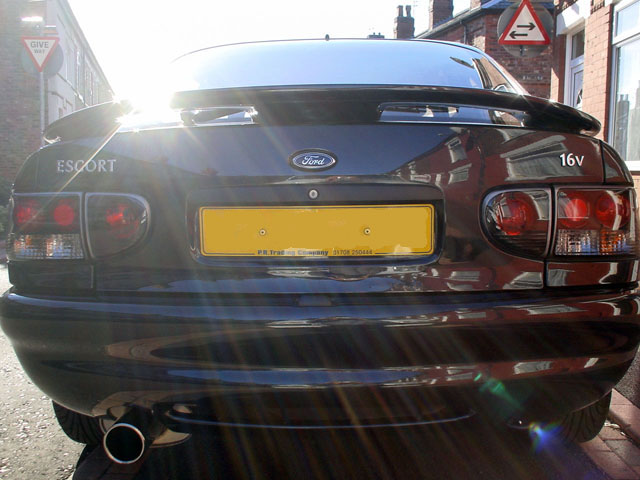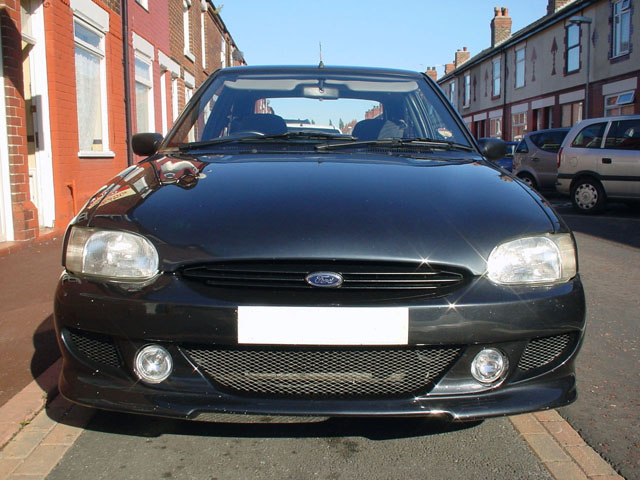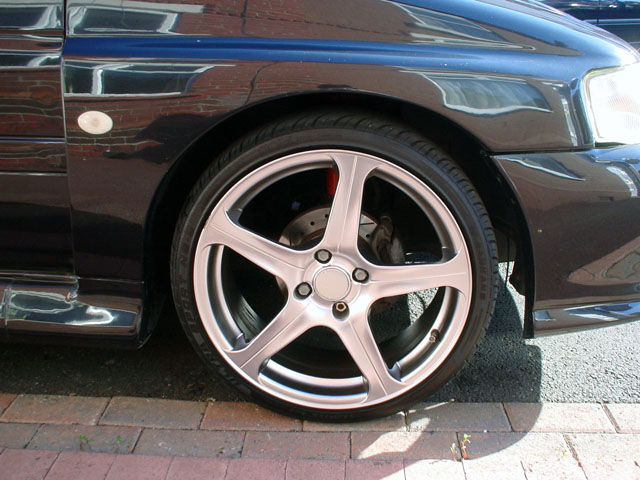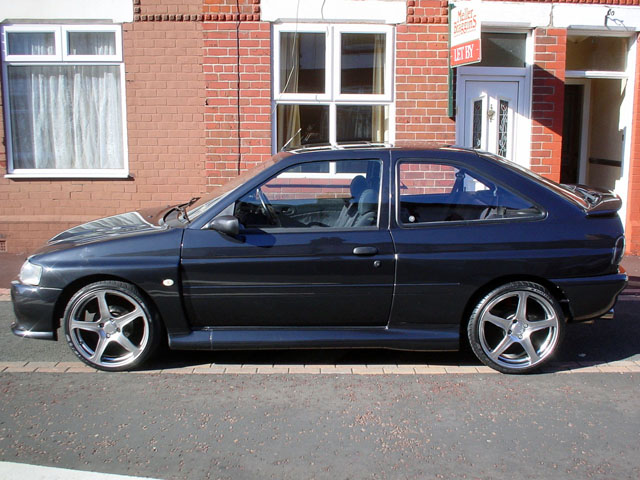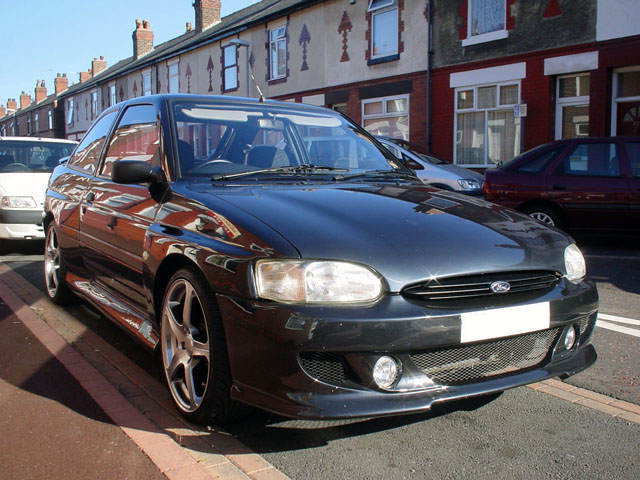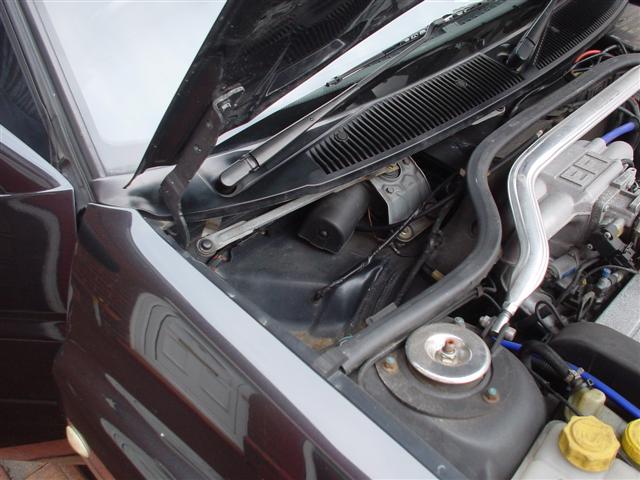 The car was bought from Tom in July 2004. As you can see its quite a good base car for a project 🙂
---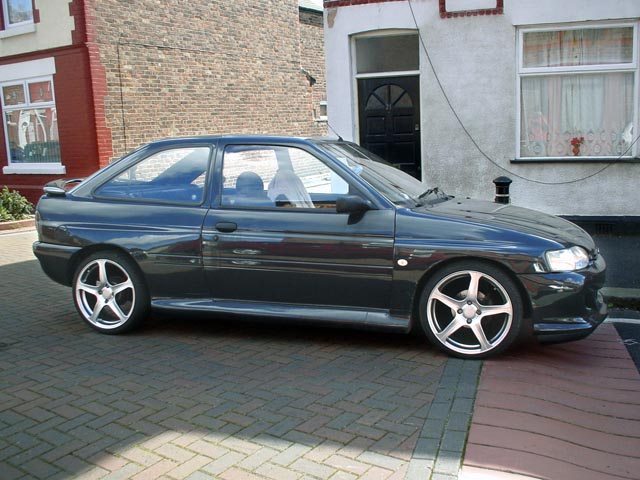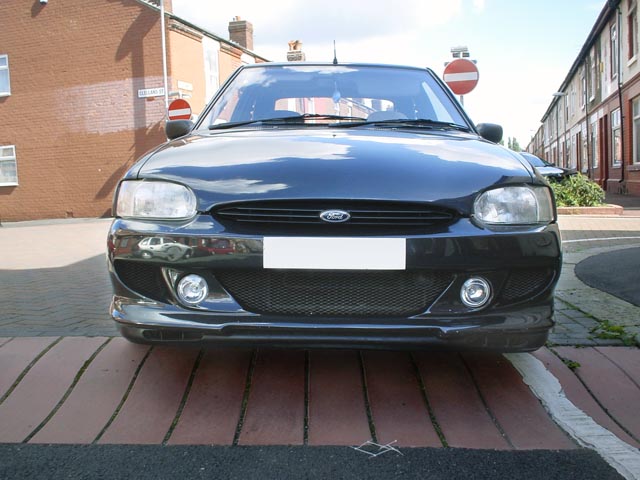 Laguna splitter
fitted!
The front wasn't low enough (for the cossie skirts) before the Laguna splitter. But now they sit level 😀 Big improvement that!
---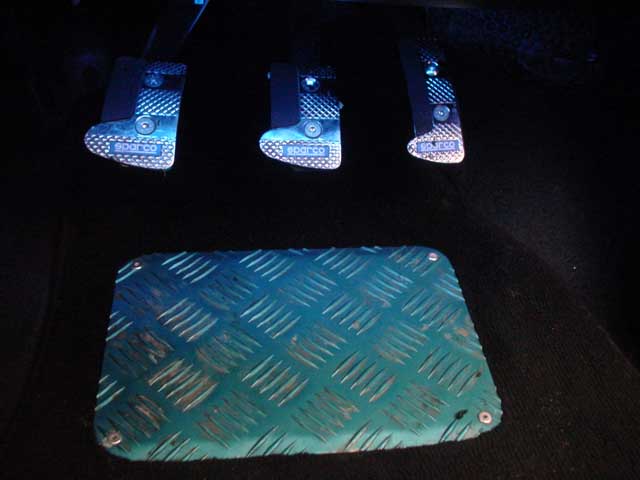 Err…
footwell cold cathode tube
and
Sparco pedals
… cheap mods.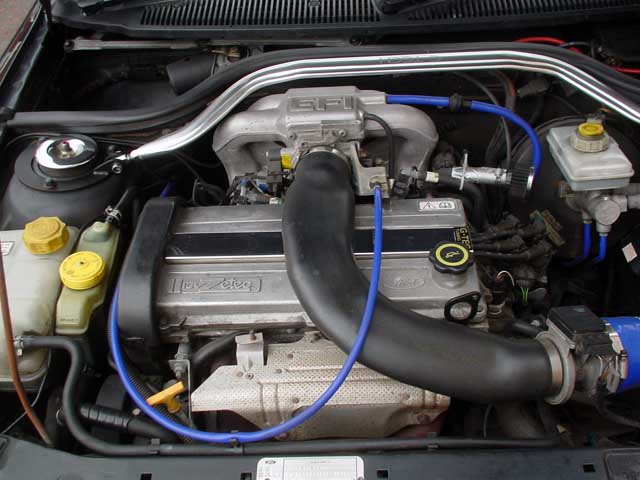 Chrome spark plug cover that doesn't fit too well…
---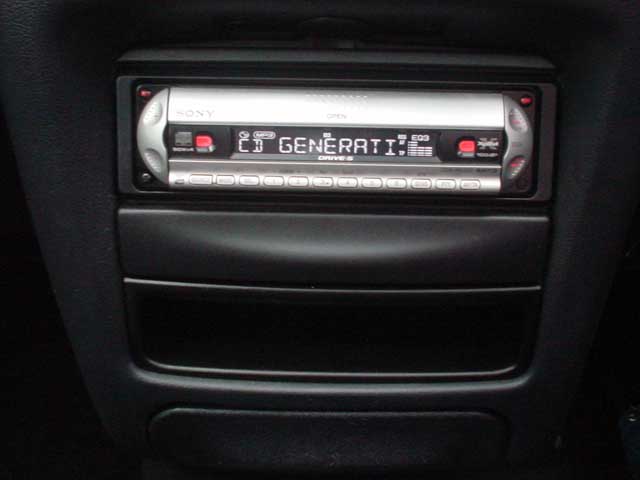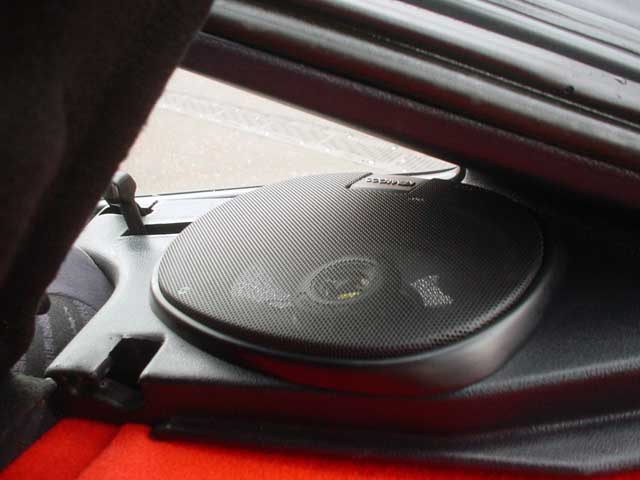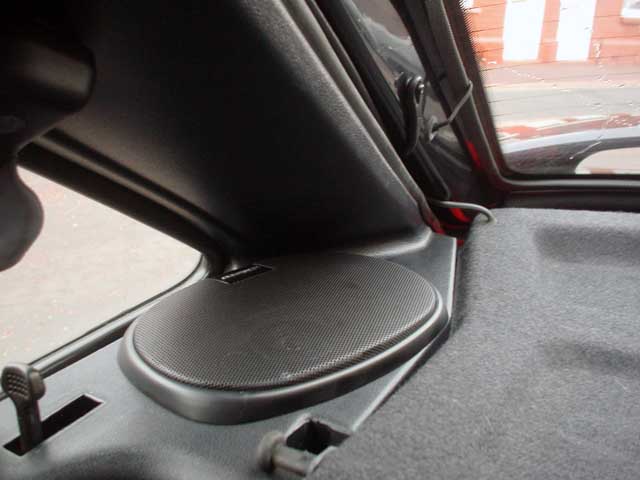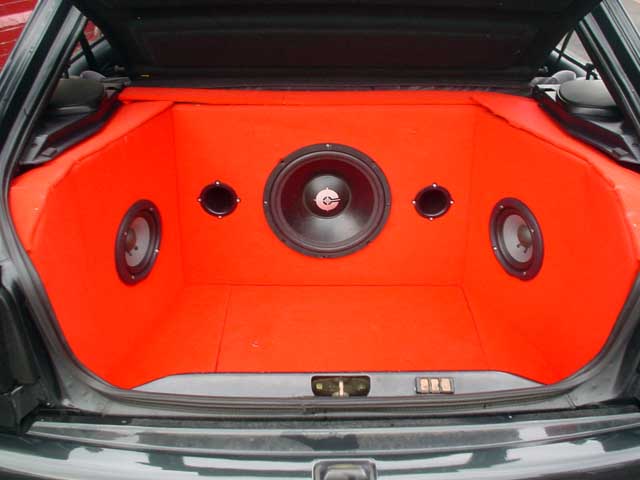 ICE finally done!! (sort of)
–
Sony
Mp3 headunit (later replaced with a
Kenwood KDC-W8027
motorised headunit)
–
Sony Xplod amp
–
Phoenix Gold QX130
components (from Tom)
–
Kenwood 5×7
–
Caliber CW12
subs
–
Full boot build
! 😀
---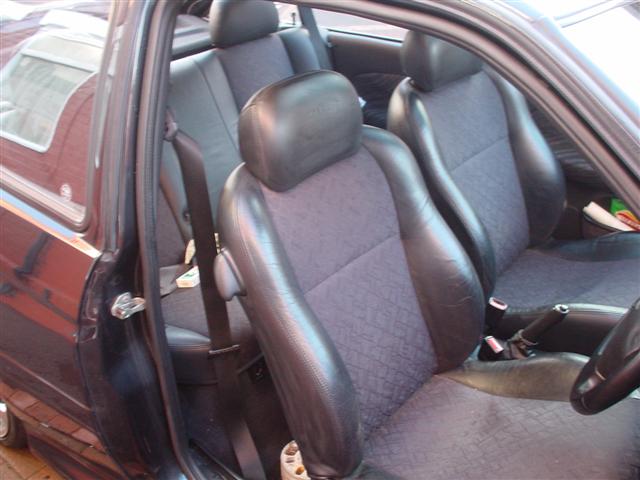 GTi half-leather interior
acquired!!
Very comfortable, but a bit disappointed with the quality (bloody Ford…)
Big improvement over standard seats.
Door cards to be re-trimmed in leatherette.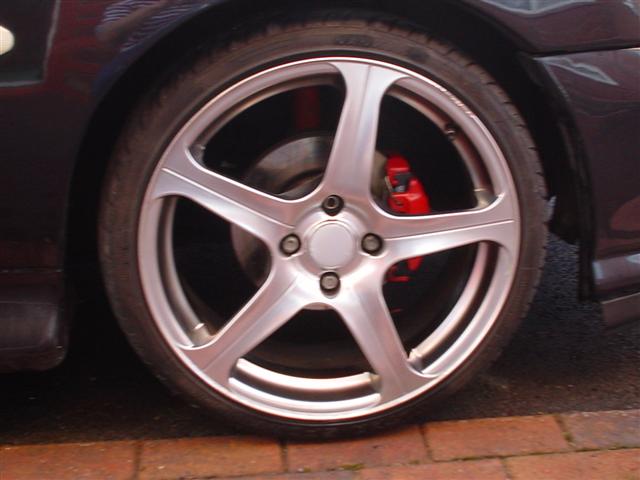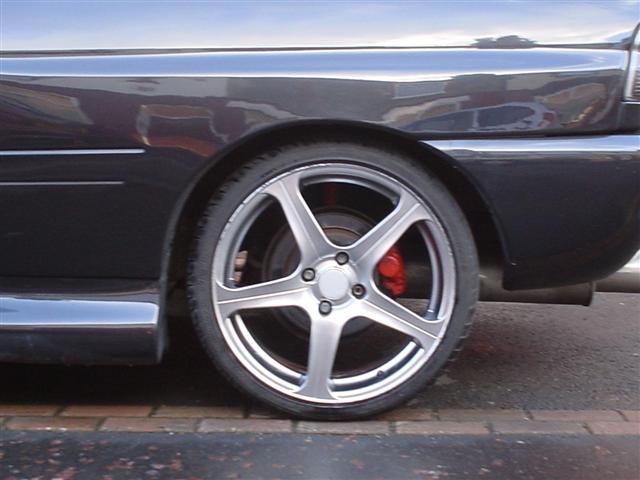 Full RS2000 brake coversion!!! (Thanks John)
I was going to go for the Mondeo V6 brakes, but due to house buying and the fact that I want the ST170 setup so much… I decided to go for the RS2000 front setup for now, until I have more funds to afford the ST170, skipping 278mm altogether.
The RS2000 rear brake setup, on the other hand, is a necessity. I reckon it does bugger all for braking, but magically it improved the handling… a lot!
Overall I am not too happy with the braking force of RS2000 setup… must get ST170!!!!
---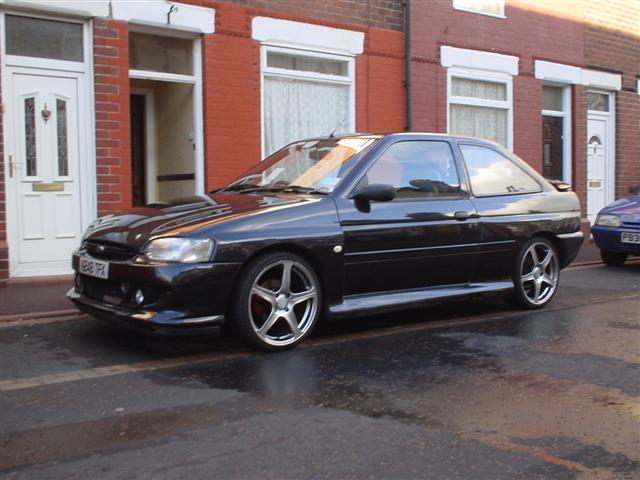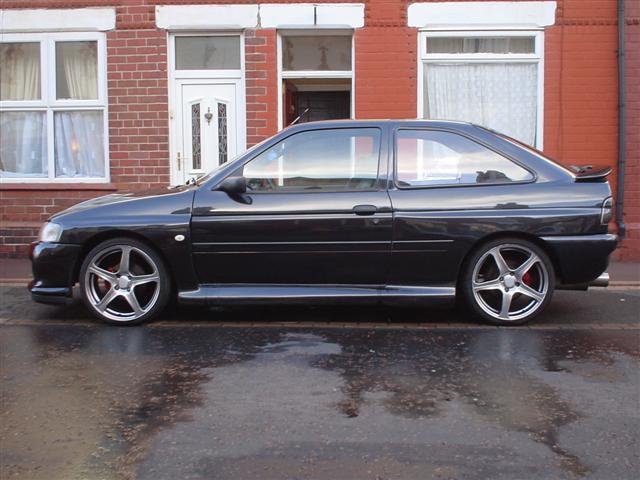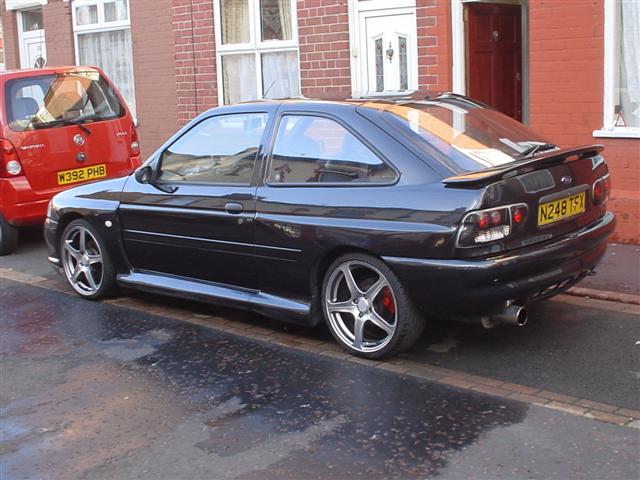 Car as it stands now 🙂
---
Mods done after buying from Tom but no pics:
–
Electric sunroof
–
6-speed wiper
– Proper good
Philips Blue Vision
bulbs
–
Map light
Mods currently being done:
– Morettes (painted but still sitting in the dining room… need a free weekend)
– Parking sensors (half-fitted… need another free weekend)
– Custom rear (inspired by Mr. HT, but I am not copying…)
– Grille (sitting in the garage, too lazy…)
Mods to be done:
– 2.0 engine (will probably be done by an FEOC member)
– New WIDE wheels with proper offset (the spacers affect handling TOO much!)
– Tints (light)
– Prowler front bumper (got a deal with someone but still pending)
– WRC spoiler (sitting in the garage… not sure as of yet)
– One touch down windows
– Door card centres retrim in leatherette
– Electric mirrors
– Bonnet lifters