The Car PC ver 3.0 (and hopefully the final version) is finally finished!!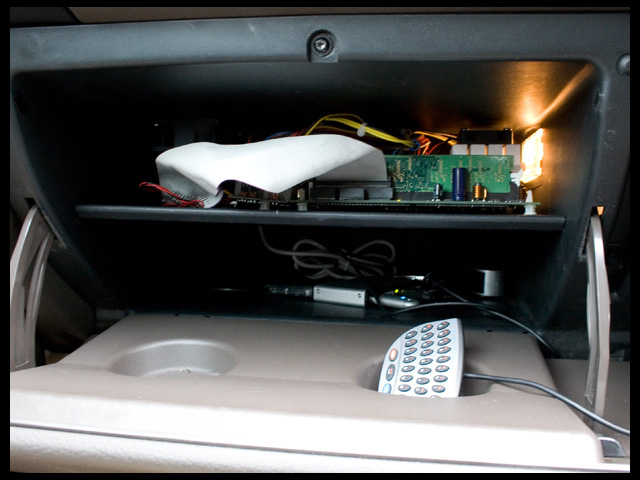 This time it has,
– Intel D201GLY Motherboard with 1.2GHz Celeron Processor
– 512MB DDR2 Memory
– 40GB laptop 5400rpm hard drive (the old one)
– Silabs Radio USB Dongle
– Lilliput 8.4″ Touchscreen
– RoadRunner + LSXVoid
– PCMSCAN Diagnostic/Data Logging Tool
– Sygic Navigation System
Basically the 3.0 came as a need rather than "just another change", because the old screen died, and the old board was too slow to run the latest fancy software. The screen and the motherboard are both bought in Hong Kong as they are about half the price compared to the UK.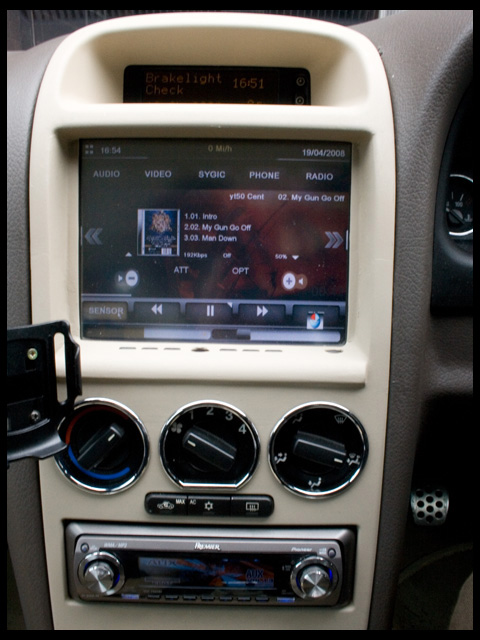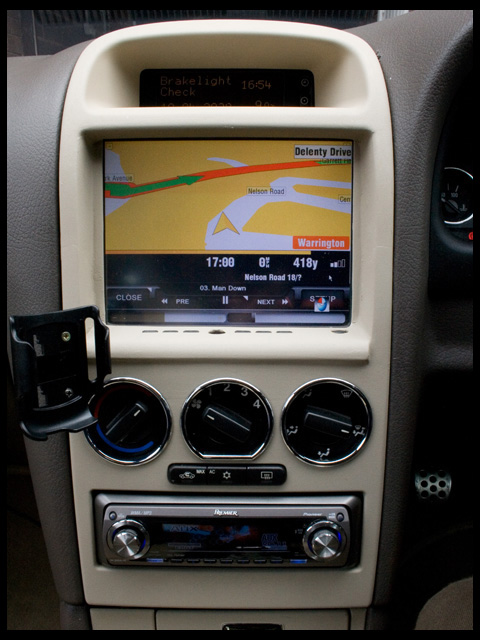 Yep the screen is smoothed in. I got hold of a new centre console, chopped it to pieces, then moulded the screen's case into the centre console by using Acetone to "melt" the plastic together, forming a rigid yet flexible joint. Then I used a minimal amount of filler to fill up the imperfections. I have also painted the entire console to a lighter shade of beige/cream, to match the seats.
There are however some problems. There is some really bad interference coming from the screen, affecting all kinds of wireless connection, hopefully I can sort it out soon.
At the same time, I replaced the leather gaiters to better match the seats, and the old gaiters were quite worn anyway.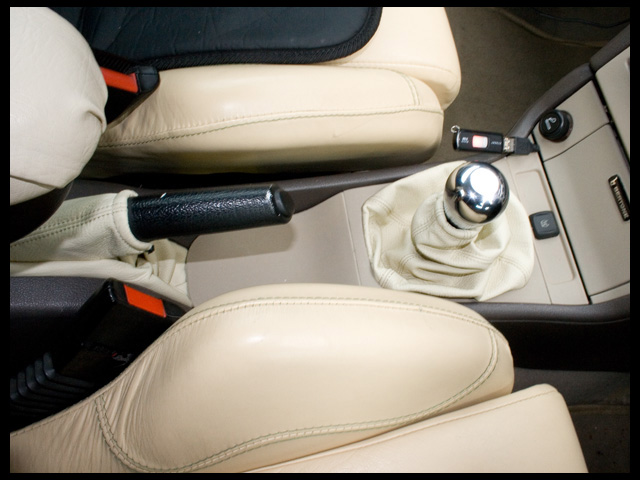 And finally, one very important modification – the VXR Turbo is fitted 🙂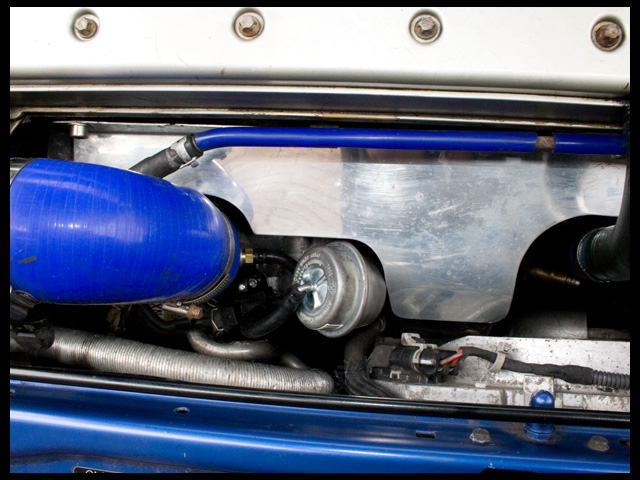 Can't use it "properly" yet because it is still running in, but I can already tell the boost delivery is much smoother. Now I just need to do more miles to run it in quicker…