A bit of a wiring month this, which is not a bad thing!
First up a Traction Control switch, so that I can switch TC on/off on the fly – perfect for doing sprints next month at PVS 07!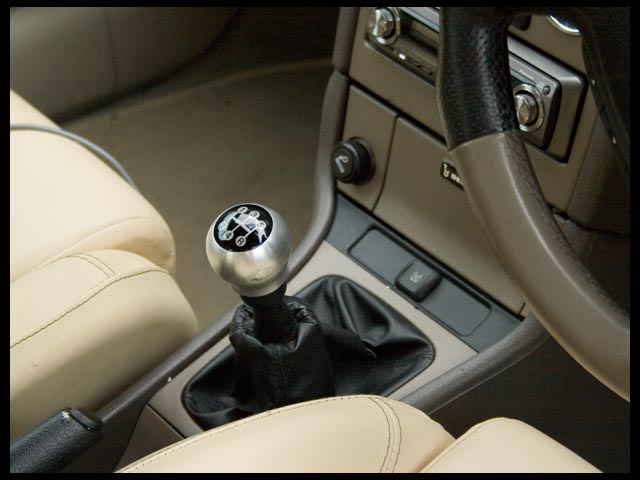 Unfortunately Vaux don't do the traction control panel in Bronze, and you can't buy Bronze paint either, so I used a black panel instead.
And I finally got around to fitting the front speakers. They are Phoenix Gold QX130 components speakers.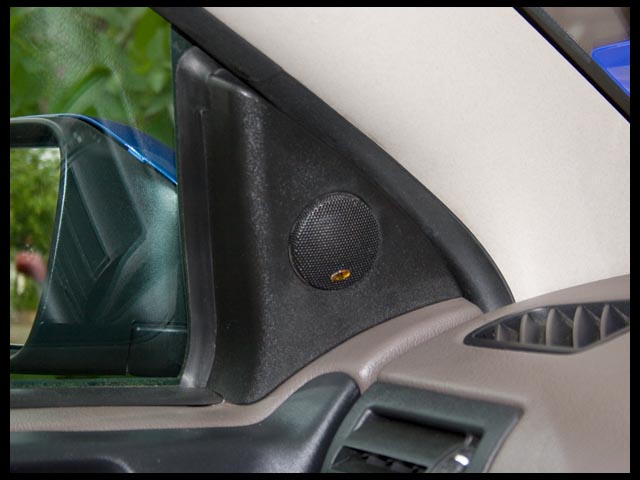 Sorry forgot to take pics while fitting, but there isn't much too see honestly. Sound-wise, they are an improvement over factory items obviously, but somehow they are slightly quieter, so I have to set the volume higher.
Rear speakers are going to stay as they are, I have no plan to change them at the moment, although this might change in the future.
Then it is my major project!! The Car Computer !!!
Yes, it is finally in the car and working!
I made a custom enclosure for it, as I wanted it to fit in a single DIN space. It went from this.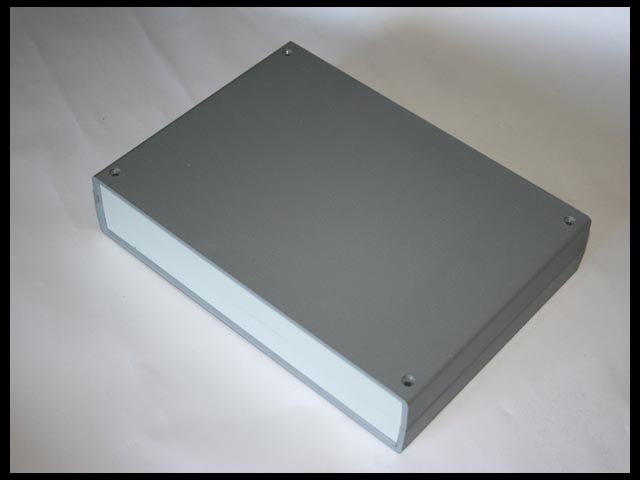 To this.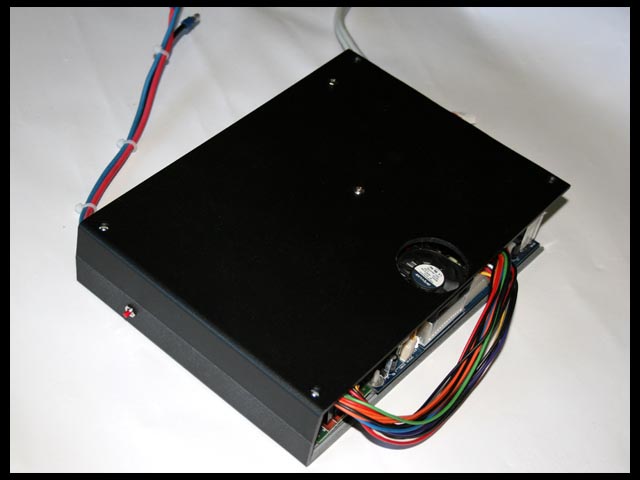 The enclosure is made from a project box (made of ABS plastic), with some chopping and drilling.
The specs of the PC:
– K301 7″ Motorised Touchscreen
– VIA Epia M10000 Mini-ITX Motherboard
– VIA Epia C3 1.0 GHz Processor
– 512 MB DDR Memory
– 40 GB 5400 rpm 2.5″ Notebook HDD
– Bluetooth / Wifi / GPS / Powered USB Hub
And yes it does fit in a single DIN slot! 😀 (Just about!!)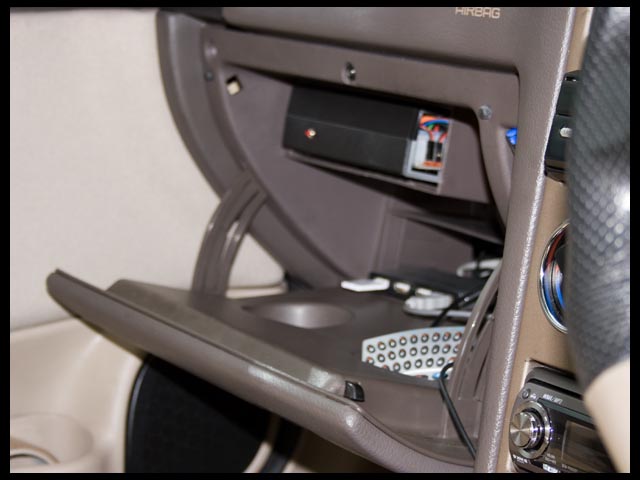 Some sceens for your enjoyment!
Main Menu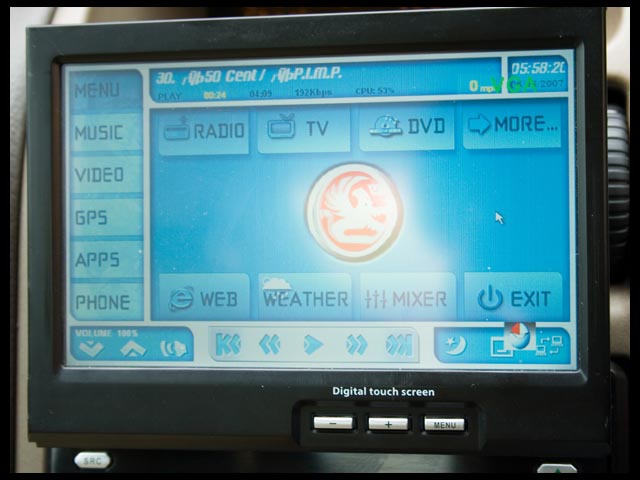 Music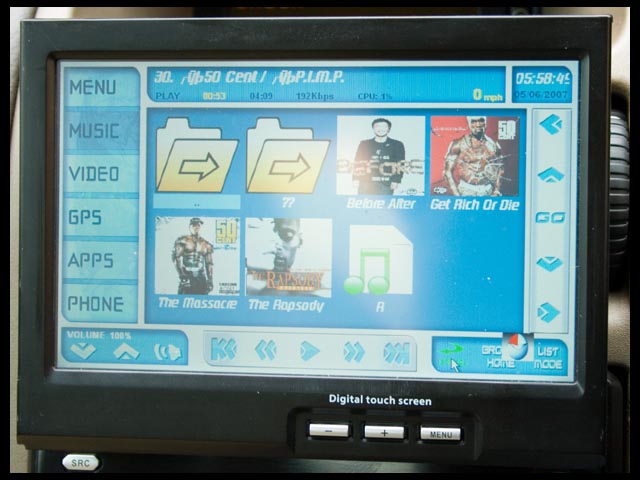 Video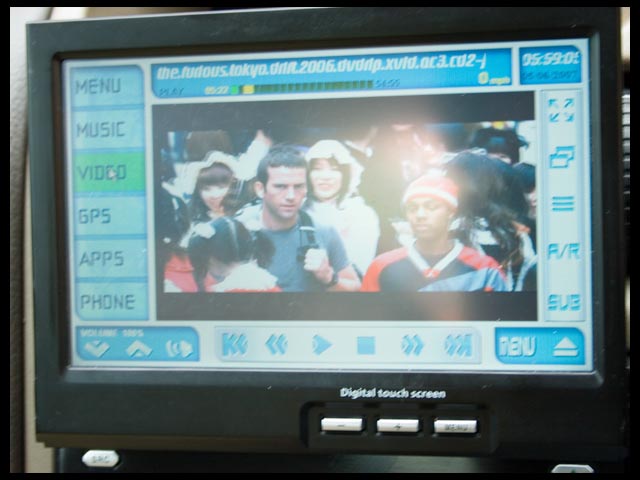 Sat Nav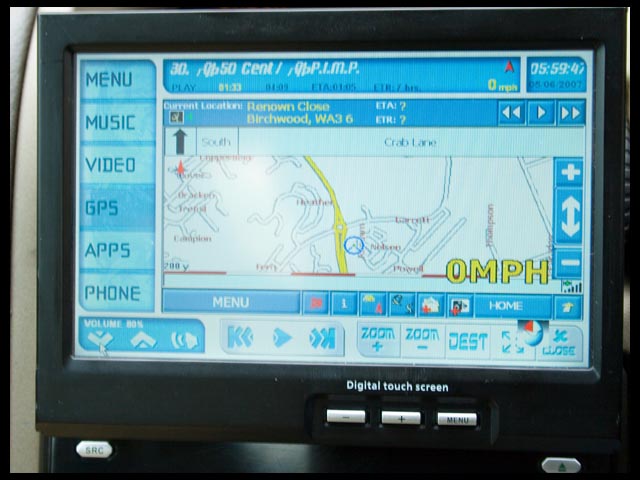 Mechanically there isn't much this month. I upgraded the battery to the newer GO 75Ah Battery to cope with the extra load of the car PC. Okay it isn't actually mechanical but anyways. I also fitted a stainless steel Exhaust Heat-shield while measuring various things in the engine bay.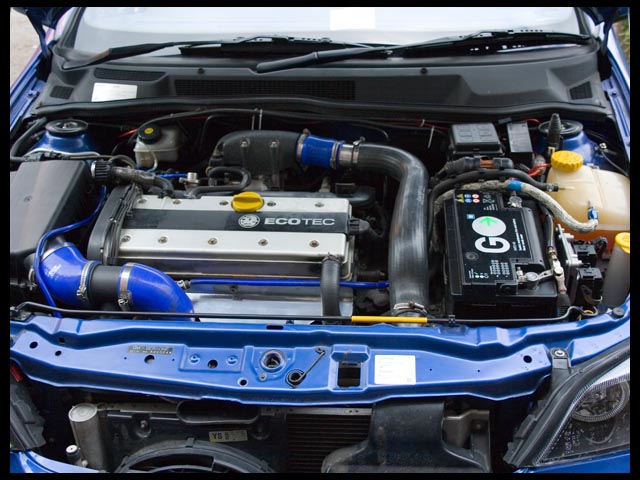 Financially doing okay this month (better than last month anyway!) so I bought some bits and pieces for the things I am going to fit next month. Here is a teaser 😀